Eastern Catholic sites
Byzantine Catholic Archeparchy of Pittsburgh
The head of the Byzantine Catholic Metropolitan Church of Pittsburgh, USA, under our Metropolitan Archbishop William Skulra
66 Riverview Avenue, Pittsburgh, PA 15214
Phone: 412-231-4000
Byzantine Catholic Eparchy of Passaic
The site of our shepherd, Most Reverend Kurt Burnette
445 Lackawanna Avenue, Woodland Park, NJ 07424
Phone: 973-890-7777
Our Eparchy's monthly newspaper
Byzantine Catholic Eparchy of Parma
The Eparchy of our church in the central US
Statutes of the Byzantine Catholic Eparchy of Parma
Byzantine Catholic Eparchy of Phoenix
The Eparchy of our church in the west
Complete music, resources and background on the liturgy and chant of our church, and of the Byzantine Christian Rite.
Our Archeparchy's resource for Liturgical books, religious books and many religious items
.
Saints Peter & Paul Byzantine Catholic Church
1140 Johnston Drive
Bethlehem PA 18017
Parish Office: 610-867-2322
The Ukrainian Catholic Archeparchy of Philadelphia is home to our Ukrainian Catholic brothers and sisters in Christ throughout northeastern Pennsylvania.
West Union Blvd at Kenmore Ave
---
Byzantine Catholic Church in America
Provides information about all the Eastern Christian Churches with more information about the Faith (including downloadable resources), "News of the Christian East" and upgraded message boards.
from the Byzantine Catholic Seminary
God With Us online classes
All courses are live webinars, offered free of charge.
All webinars will open 30 minutes ahead of time for questions and pre-class discussion. Please join us!
The Carpatho-Rusyn Society (C-RS) is an American nonprofit organization promoting Rusyn culture in the United States, as well as in the traditional homeland in east Central Europe. Established in 1994 in Pittsburgh, Pennsylvania, C-RS has over 1,250 members worldwide. Maryann Sivak is a founding member and the current president. The group's flagship publication is The New Rusyn Times.
---
Catholic and General sites
The Diocese of Allentown is the local home of our Roman Catholic brothers and sisters in Christ in the greater Lehigh Valley.
Allentown Rescue Mission provides Emergency shelter, Meals, Clean clothing and Chapel services every evening. Read more to see how you can help us!
The largest Catholic Community on the Web. Here you can join over 400,000 members from around the world discussing all things Catholic
.
Mass Times Search Mass Times to find Catholic worship times, mapped locations, and parish contact information. The Mass Times database/directory contains information
The website of the Vatican
The voice of the Pope and the Church in dialogue with the World
---
Publications and Media:
---
A weekly online Bible Study as part of the educational outreach. If anyone might be interested, we have now moved that study to Wednesdays at 7pm. For more information on how to participate in the live Bible Studies online or for recordings of previously covered topics click here http://steliasmelkite.org/educational-resources/bible-study/ 20
---
Video of Palm Sunday and Annunciation Divine Liturgy Byzantine Catholic Cultural Center 3/25/18
---
Video of the Divine Liturgy in Church Slavonic 2/5/17
---
Uniontown Video Divine Liturgy in Church Slavonic
Historic Audio Recordings from the Metropolitan Cantor Institute on soundcloud.com
Recording of the Divine Liturgy St. Michaels's 3/19/17
The Puppet and Story Works Exciting shows for churches, senior centers & retirement communities, schools, community events, camps and retreats in the Mid-Atlantic regions.
---
Religious Supplies
Eastern Christian Publications
ECPublications is a book publishing company located in Fairfax, Virginia, USA that specializes in producing and distributing books dealing with the Eastern Christian Churches, both Catholic and Orthodox.
God with Us – Eastern Christian Formation student and teacher resources, class books and supplies.
---
Serving the Eastern Orthodox/ Catholic Churches & Laity with Liturgical & Religious Gift items for their needs. Finding better ways to offer a more economical line of items, along with maintaining the best quality possible.
---
Byzantine Church Supplies In our Church Supplies, you will find books, icons, crosses, Christian incense, Church supplies, various linens and priest's vestments. All profits from our supplies go to St. Josaphat Ukrainian Seminary in Washington DC. So, by buying things in our store, you actually support the future spiritual leaders of our Ukrainian Catholic Church.
---
Bibles and books
Blue Letter Bible Searchable Bible database with links to Strong's Concordance as well as Greek and Hebrew texts, standard versions/translations, related commentaries, hymns and maps.
Holy Bible Revised Standard Version – Catholic Edition
(Also known as the RSV-CE) is an English-language adaptation of the Revised Standard Version (RSV) of the Bible for use by Catholics. It is widely used by conservative Catholic scholars and theologians, and is accepted as one of the most accurate and literary Bible translations suitable for Catholic use.
The New American Bible (Revised Edition)
Released on March 9, 2011, the New American Bible, Revised Edition (NABRE) is the culmination of nearly 20 years of work by a group of nearly 100 scholars and theologians, including bishops, revisers and editors. It includes a newly revised translation of the entire Old Testament (including the Book of Psalms) along with the 1986 edition of the New Testament.
The Great Adventure Bible makes the complexity of reading the Bible simple.The narrative approach gives the big picture of salvation history and shows how everything ties together. This is the only Bible that incorporates The Great Adventure's color-coded Bible Timeline learning system, a system that has made The Great Adventure Bible study resources the most popular and influential in the English speaking world. The color-coded tools make it easy to read and easy to remember. This Bible, beyond all its teaching features, is a complete Revised Standard Version – Second Catholic Edition
The Orthodox Study Bible
Orthodox Christianity is the face of ancient Christianity to the modern world. In this first-of-its-kind study Bible, the Bible is presented with commentary from the ancient Christian perspective that speaks to those Christians who seek a deeper experience of the roots of their faith. Includes Old Testament newly translated from the Greek text of the Septuagint, including the Deuterocanon New Testament from the New King James Version.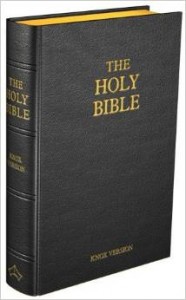 Msgr. Ronald Knox's translation of the Latin Vulgate into elegant, timeless English, which is both sacral and reverent, is one of the greatest treasures of the twentieth century.
---
Back to the Garden A Lenten Journey though Genesis
Spiritual reflections on the readings from Genesis
during the Great Fast.
---

Pray the Rosary by Rev. J. M. Lelen is ideal for praying Rosary Novenas, Family Rosaries, and the Five First Saturdays. Pray the Rosary is also perfectly suited for Private Recitation during quiet, personal prayer-time. Available individually,
The Divine Liturgies of our Holy Fathers John Chrysostom and Basil the Great Saint Michael's is making new copies of the pew book available for anyone to have as their own for use at home or during services.
Having your own book to mark and put in Post-it flags, bookmarks or prayer cards would help in following along during the Liturgies. (Donations will be accepted but not required.)
---
The Divine Liturgy in Church Slavonic
A PDF 40-page booklet containing text and music (multiple melodies, in some cases) for the Divine Liturgy in Church Slavonic, with English rubrics, following the format of The Divine Liturgies of our holy fathers John Chrysostom and Basil the Great(2007).
Another format of the Divine Liturgy of St. John Chrystostom in Slavonic published by Patronage Church.
Metroplotian Cantor Institute Course on Divine Liturgy in Church Slavonic
Traditional Spiritual Songs and Hymns of the Divine Liturgy In English and Slavonic MCI 2007
---
---
New Smartphone Apps:
Eastern Christian Publications has completed development of a smartphone app that is now available for FREE download in the Apple Store for all iOSdevices, and will soon be available for Android, Kindle, Blackberry and Windows phones. The name of the app is "ECPubs" — just search for this in the Apple Store and install.
It provides several unique features for Eastern Christians:
Saint of the Day — Icons and Troparia with one touch

Java with Jesus — daily reflection from a book of the same title

The Hours — the same Hours provided by email, changed each day

Daily Vespers — the Propers, Reader Service and Clergy version with all changeable parts

Sunday

Bulletin — icon and text commentary for the week

Theosis Magazine — the ezine version of our monthly magazine

Book of the Month — a short description of a book from our catalog

Intro to Prayer — an explanation of the Byzantine Daily Office

Websites — links to all of our websites
The Byzantine Catholic Eparchy of Parma (Ohio) recently released a smartphone app for iOS and Android that includes:
daily epistle and Gospel readings according to the Byzantine lectionary used in our church

a short biography of the daily saint(s) on our calendar, together with their troparion and kontakion

news, video, and other resources
Quite a few folks have asked for such a resource, tried it out and highly recommend it. To get the app:
For Android: https://play.google.com/store/apps/details?id=com.bf.appd580cf&hl=en

For Apple: https://itunes.apple.com/us/app/eparchy-of-parma/id1247012513?mt=8
PLEASE FEEL FREE TO CONTACT US:
Comments or questions are welcome.