Our parish history begins at the turn of the twentieth century; a large emigration of Eastern Catholics from the Carpathian mountain region of the former Austro-Hungarian Empire settled in the northeastern United States, including the Lehigh Valley in Pennsylvania. With little more than their willingness to work and their unshakable faith in God, they came to their new country to better the lives of their families. Allentown was a city thriving with the advances of the Industrial Revolution; and available work in steel mills, factories, cement mills, and on the railroads drew them. Many of our members have worked for Bethlehem Steel, Mack Trucks, Western Electric, Air Products and Service Electric Cable TV.
After they joined the Greek Catholic Union and founded a lodge under the patronage of Saint Michael the Archangel in 1907, they held a meeting resulting in the eventual formation of the parish in Allentown. Within a few months a site was purchased and the building construction was finished a year later in 1908. The parish persevered through financial difficulties, misunderstandings and even occasional divisions. Saint Michael's became the eventual mother Church to the parishes in nearby Bethlehem and Phillipsburg.
The church and its grounds underwent several additions and renovations throughout the years; the 1920's saw the Rectory built and the ceiling icons produced. Major renovations and improvements to the interior and exterior were done in the 1950's and again in the late 1970's and early 1990's. The large barn across the street was eventually purchased and converted to become the Parish Center.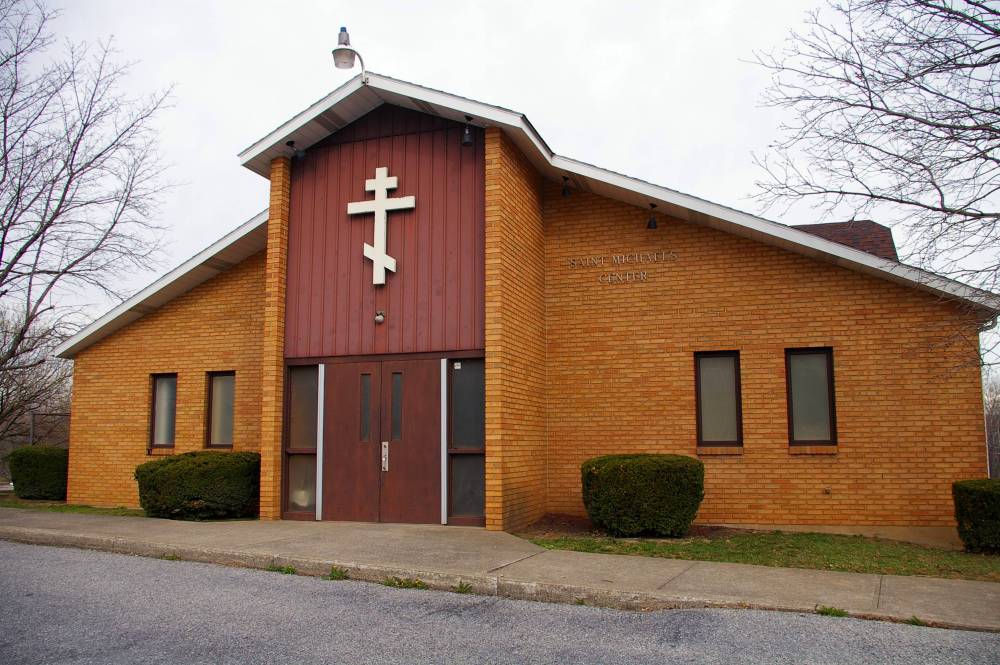 Throughout its history the parish has been an active community of a Ladies Guild, GCU Lodge, Holy Name Society, Byzantine Catholic Youth Association, a Rusyn school, Eastern Christian Formation classes, several choirs, bands and sports teams.
Saint Michael's celebrated its milestone 100th Anniversary in November 2007. A much needed restoration of the rectory was completed in the latter half of 2014.
A building survey in early 2018 determined that drainage issues are causing the steeple tower/vestibule structure to separate from the rest of the church building. The Eparchy directed an engineering office and contractor to create a plan to correct the issues, and the parish to explore funding options. The parishioners overwhelming voted to remain a parish and raise money to fund the project.
With today's changing demographics, most parishioners now commute to the Church. No longer just an ethnic parish, Saint Michael's remains committed to worshiping Christ in the Byzantine Catholic tradition.