PASTOR
Reverend Stepan Dolepa
Fr. Stepan was born in 1977 in Ukraine and studied for the priesthood. He served in Rome at the Basilica of Santa Maria Maggiore, taught religion and high school in Rome and then served as a priest in Spain for the past six years.  He is grateful for Bishop Kurt for entrusting us as his congregation and  thankful to have our parishes as his new family.
"Please know you are my parish family and I am here for you every day."
---
CANTOR / WEBSITE / MEDIA  
William  S. Komnath, Jr.
William, a life-long member of Saint Michael Church, began singing from the pews and earnestly began studying to be a cantor under John Kelnock in 1988 at Penn State University where he was an active member of the Byzantine Catholic Campus Student Ministries.
He joined the parish choir led by Kurt Elsner in 1999, then in 2002 was added to the cantor rotation at Saint Michael's and Saints Peter & Paul Church in Palmerton along with Kurt, Ed Chando Jr, and +Nick Yackanicz.  In January 2008 he became the sole cantor of the parish, studying Liturgies, vespers, baptisms, weddings, funerals, Holy Week and .Church Slavonic.  He administers the parish website and Facebook page, maintains the library of service booklets, is our photographer and  is a member of the Parish Advisory Council. He is gratefully for the opportunity to help lead the parish in the worship of our Lord.
ASSISTANT CANTOR/LECTOR
Joseph Grayeske
ALTAR SERVERS
Richard Davidson
Richie Hoffman
---
FUND RAISING COORDINATOR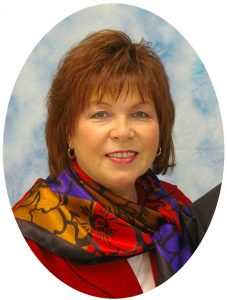 Janice Kavounas
FACILITY SERVICES COMMITTEE COORDINATOR 
Bill Komnath
SACRISTANS
Lois Brink 
Sandra Brink
ECF COORDINATOR   
Loretta Brosky (ret.)
---
PARISH ADVISORY COUNCIL  
Lois Brink 
Sandra Brink
Loretta Brosky
Rebecca Ivory 
Joel Ivory
Janice Kavounas
Metro Ketz *
William S. Komnath, Jr.
Angela Roth 
Larry Trubilla *
       * Lay Representatives, Hospitality Committee
---
ECF INSTRUCTORS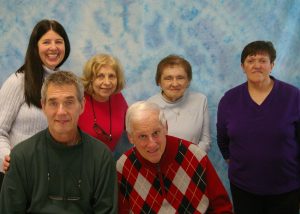 Kindergarten and First Grade
Kathleen Grayeske
Second – Fourth Grades
Cheryl Dano
Fifth and Sixth Grades
Faye Ketz
Seventh and Eighth Grades
Loretta Brosky
Ninth – Twelfth Grades
                               —
ROSARY SOCIETY
Thomas Dano
Metro Ketz
Angela Roth
USHERS
Stephen Csaszar
Jim Hoffman
Metro Ketz
Emil Lenchak
Robbie Mondichak
Cory Roth
                         John Stefanik
                         Larry Trubilla
                         Hoyt Walter
                         Matt Wursta
                         Nick Zemyan
GROUNDSKEEPER
John Janny