Eastern & Oriental Catholic Directory
United States
The Byzantine or Ruthenian Catholic Church in the United States is a Church sui iuris of Metropolitan rank and is comprised of four canonical jurisdictions:
Metropolitan Archeparchy of Pittsburgh of the Ruthenians

Eparchy of Parma of the Ruthenians

Eparchy of Passaic of the Ruthenians

Eparchy of the Holy Protection of Mary in Phoenix of the Ruthenians (formerly the Eparchy of Van Nuys of the Ruthenians)
In addition to its constituent Ruthenian Greek-Catholic faithful, the Metropolia was charged historically with the pastoral care of all Greek-Catholics in the United States of the Croat, Hungarian, and Slovak Greek-Catholic Churches sui iuris.
The Metropolia is unique in being the sole Church sui iuris to have its primatial See situated in the diaspora, rather than in its historic, ancestral, homeland. The absence of a formal canonical relationship between the Metropolia and the Ruthenian Greek-Catholic Eparchy of Mukachevo effectively means that each is a Church sui iuris onto itself, albeit the two are typically counted as a single entity in enumerating such Churches.
Like other Eastern Catholic jurisdictions of less than patriarchal status, the Metropolitan Archeparchy is canonically subject to the Congregation for the Oriental Churches.
---
Metro Area:
New York City (NY)
Holy Wisdom Byzantine (Ruthenian) Church
St Melany the Younger Byzantine (Ruthenian) Church
St Stephen the Proto-Martyr Byzantine (Ruthenian) Cathedral
Metro Area:
Scranton - Wilkes-Barre - Hazleton (PA)
Ss Peter & Paul Byzantine (Ruthenian)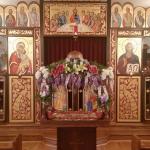 St Ignatios of Antioch Melkite Greek-Catholic Church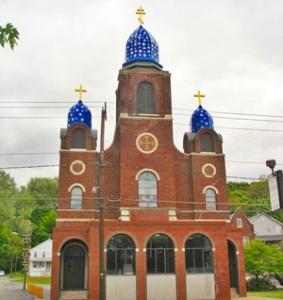 Metro Area:
Scranton - Wilkes-Barre - Hazleton (PA)
St Michael the Archangel Byzantine (Ruthenian) Church